The Rannoch Highland Gathering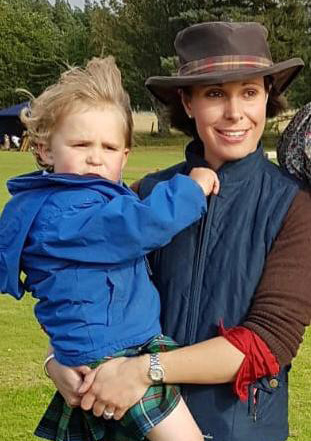 The Rannoch Highland gathering has been held on the third Saturday in August every year since 1881, with a couple of breaks for world wars. It moved to it's permanent location at Weller Poley Park in Kinloch Rannoch in 1955. The event has modernised to an extent, but in essence is very much as it was at conception. It is the weekend when the local community welcomes the world to join in the traditions and fun of a Highland Games.
My Rannoch Gathering experience started out on Silly McB's mat running my age group races, progressed to some schoolgirl years on the Highland Dancing stage and eventually graduated to helping set up tents, so it is a great honour to now become the first lady and youngest Chieftain of the Gathering.
The character and charm of our small local Gathering is one of its main attractions to locals and visitors, with many returning every year to enjoy the traditional events and family activities against the backdrop of our spectacular glen, all set up and run by the Rannoch community.
I look forward to welcoming you to take part, spectate and compete in a great and truly Highland event.
Kate Duncan